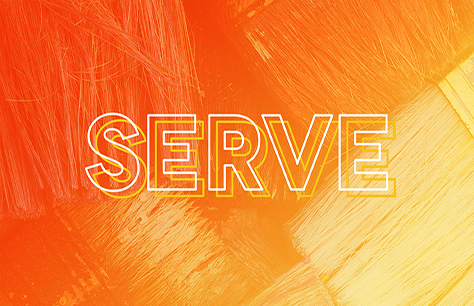 "We have different gifts, according to the grace given to each of us. If your gift is prophesying, then prophesy in accordance with your faith; if it is serving, then serve; if it is teaching, then teach; if it is to encourage, then give encouragement; if it is giving, then give generously; if it is to lead, do it diligently; if it is to show mercy, do it cheerfully." (Romans 12:6-8)
We've got two great opportunities to serve our church & community! Is calling you to give & serve in one of these areas?
Congregational Care Team
Do you have a heart of compassion for the elderly, homebound, sick, or grieving? Check out the Congregational Care Team!
We're ready to resume monthly home communion visits for the homebound in our congregation and expand our congregational care ministry! The Body of Christ is a family, we don't want anyone to slip through the cracks or be left behind. Help visit those in our church who can no longer visit us, help care for those dealing with sickness or grief. It doesn't have to be a high commitment of time, but it does have a high impact, so help us reach out with the love of Christ to those unable to reach us!
If you're interested in Congregational Care Team, reach out to Pastor David & join us for an information & planning meeting in the Parlor on Monday, August 9th at 6:30pm
Email Pastor David: DLayser@susumc.org
Trinity Learning Center Helping Hands
Do you enjoy working with children, or just helping to clean and organize? Help serve our Trinity Learning Center!
Trinity Learning Center is looking for some helping hands to help strengthen their day-to-day ministries during a time when many local businesses are feeling the crunch of being short-staffed. Our childcare has been helping families and ministering to children in our community for over 25 years!
If you want to help them thrive in this challenging season, there's something for everyone, click the link below to learn how you can get involved! Reach out to TLC Director Cathy Esworthy to get plugged in
Click here to learn more: TLC Helping Hands
Email our TLC Director: